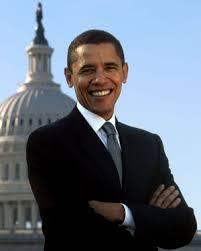 I think few  people would disagree that having healthcare options for all Americans is good social policy.  The AMA might disagree, but they represent very few people, actually,  and we must remember that.
President Obama is insistent that health care reform include a "public insurance option"; not that he wants the government to take over healthcare, but instead he wants the involvement of a public player to help lower costs.  See this politico article for more information.
There will be an incredible amount of resistence to Obama's plan.  I think he expects that.
The current system is broken.  Let us try other things.
iggy donnelly