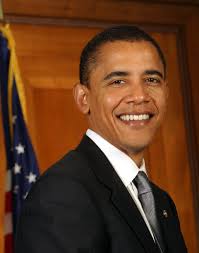 In a Time magazine article that will be officially released on Monday, How Obama is Using the Science of Change, Michael Grunwald describes how the Obama campaign and now the Obama Administration is taking advantage of the principles of Behavioral Economics.  Obama used these discoveries to help himself get elected, and now elected, he plans to use them to help our citizens change.  Yes, Xam Cinborg, Obama is adept at getting the sheeple to act like better sheep – you'd better watch out – your guns are next.
At the end of the grueling campaign the Consortium of Behavioral Scientists, a secret advisory group to Obama, suggested that Obama repeat the line "A record turnout is expected".  This strategy was chosen because a very powerful motivator for people is the suggestion that "everyone is doing it."
As the Time article reports, "President Obama is still relying on behavioral science.  But now his Administration is using it to try to transform the country.  Because when you know what makes people tick, it is a lot easier to help them change."
Behavioral Economics is the next generation of Economics and replaces the Neoclassical Economic school championed by the likes of Alan Greenspan.  The Neoclassical school maintained that the economy works best when we get government out of the way and let self-interested rational actors (us) do our business.  A nice sounding bunch of platitudes, but there have been many  social psychology experiments which demonstrate how irrational we actors in reality are.  Behavioral Economics recognizes these irrationalities and takes them into account when encouraging positive change.